Our menu
---
We offer you candles, lovely staff, newspapers, cellar vault from the 1600s, all in a wonderful mix at a warm and cozy place next to Stortorget in Old town in Stockholm!
---
~ Hot Drinks ~
Coffee
Tea
Chailatte
Espresso
Cappuccino
Macchiato
Caffe Latte
Mochaccino
Hot Chocolate with whipped cream
White Hot Chocolate (small or large)
(lactose free / oat milk available)
~ Cold Drinks ~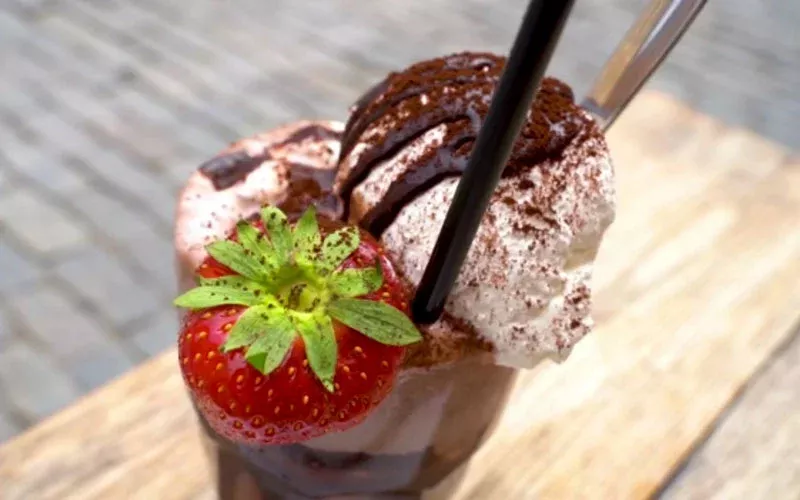 Pepsi, Max, Zingo, 7up, Sparkling Water
Light Beer
Beer 3.5
Corona 3.2
Beer alcohol-free
Fresh Orange Juice
Iced tea
Saft (still drink)
Milk
Kaffekoppen´s cold chocolate drink with ice cream
~ Large Sandwiches ~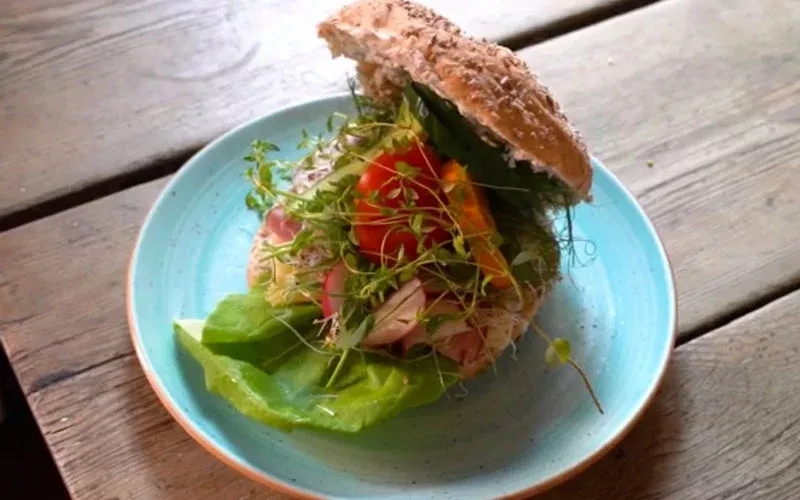 Cheese
Cheese and Ham
Turkey with Swedish Mustard
Salamie & Brie
Seafood
Chicken/curry
~ Main Courses ~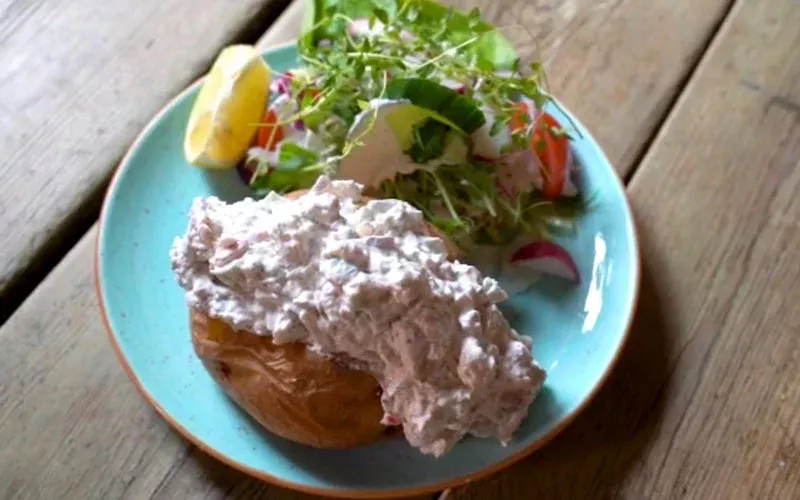 Soup of the day
Salad´s of the day
Vegetarian salad with cottage cheese
Focaccia with salad
Salmon & Spinach pie
Broccoli & Bluecheese pie
Lasagna
Vegetarian Lasagna
Baked Potato with Seafood
Baked Potato with Chicken/curry
Healthy Garden Platter with smoked salmon
Healthy Garden Platter with grilled chicken
Pasta salad with chicken/pesto
Pasta salad Vegetarian with pesto
~ Sweets ~
Cinnamon roll
Carrot cake
Chocolate cake
Apple cake with vanilla sauce
Raspberry pie with vanilla sauce
Blueberry pie with vanilla sauce
Rhubarb pie with vanilla sauce
Princess cake
Vegan cake of the day
Pancakes with jam/whipped cream (children or adults)
~ Ice cream menu ~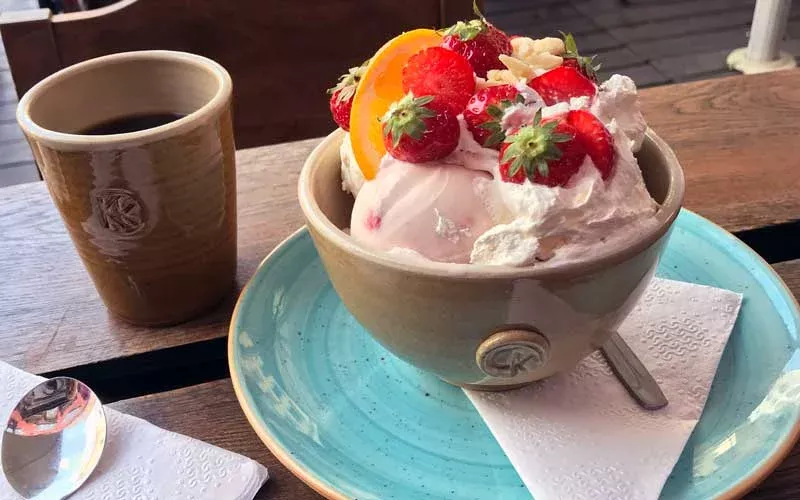 Chocolate De Luxe
Strawberry dream
Blueberry dream
(Served between 1 June - 31 August)
~ Seasonal ~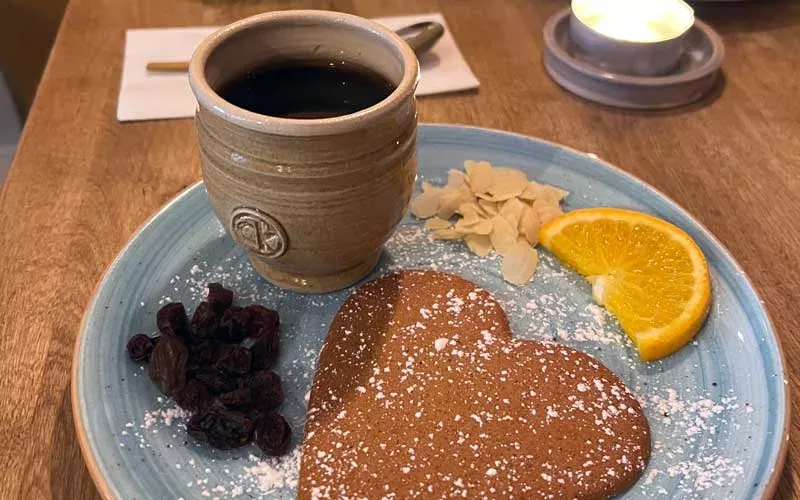 Glögg/Mulled Wine with gingerbread - (served during Dec.)
Lucia cat (kind of saffron bun) (served during Dec.)
Saffron bun (served during Dec.)
Semla / Almond and cream bun (served during Jan. & Feb.)
Ice cream menu (Served during summer months)
Ceramics by Elisabeth Hallgren
Elisabet Hallgren
---
Ceramicist, artist, and teacher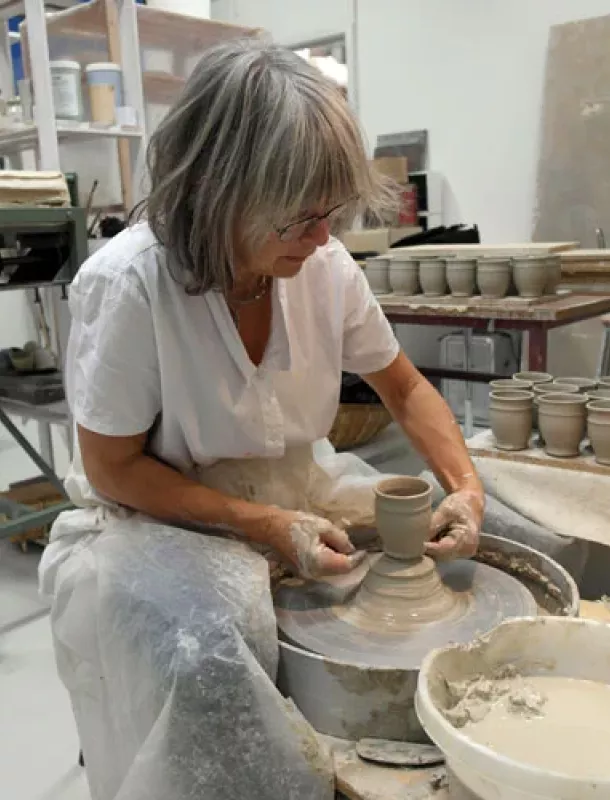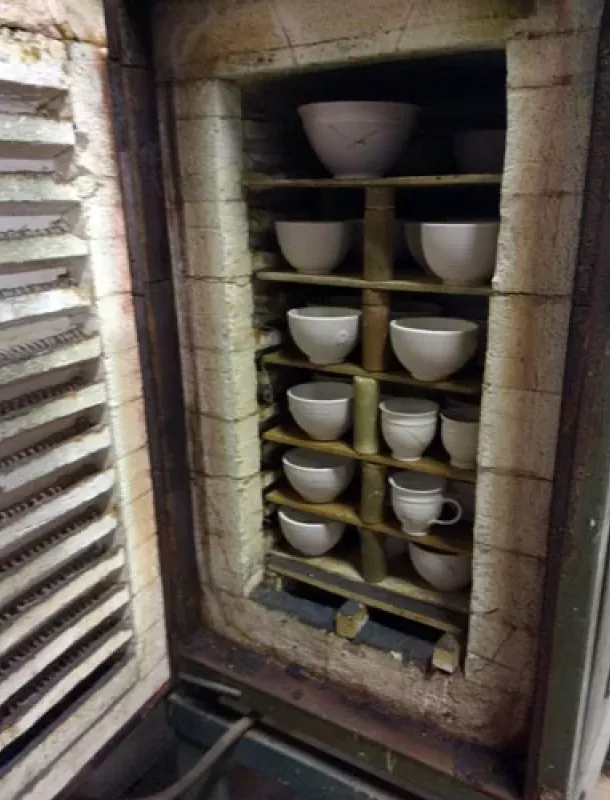 Born 1950 in Malmö. Attended HDK, Academy of Design and Crafts, in Göteborg. Pottery is my principal means of expression and I have had my own studio since the mid.1970s.
After completing my studies at HDK I set up my first studio at Lysekil where I also built my first kiln. Later on I moved to the Stockholm archipelago and for many years had my studio at Gustavsgerg's former porcelain factory on the island of Värmdö.
I work mostly in high-fired stoneware, thrown as well as slabbed and pinched. Some of my pieces have a clear function, some are sculptural objects, but irrespective of which, to me, form is always important. I mix my own glazes, try them out, remix them, glaze in several layers and refine. Or discard them. Sometimes the result is not satisfactory until after having fired a third or fourth time.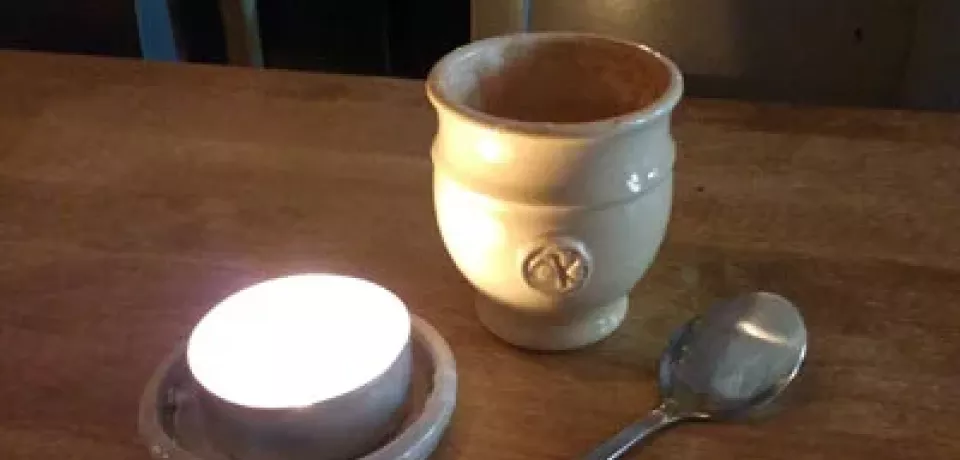 Since 2018 I live in the province of Västergötland, where I share m life and studio with artist Peter Prütz. From time to time we exhibit together. Now, in these photos, I show how I make the cups and bowls for Chokladkoppen and Kaffekoppen. Maybe you just now are using one?
Perhaps an unforgettable moment…